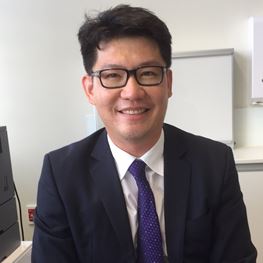 Areas of Interest
Cancer surgery
Female reconstructive surgery
Penile corrective surgery
Testicular prosthesis surgery
Mater Hospital, North Sydney, NSW
Level 7, Suite 702
31 Dora Street
Hurstville NSW 2220
T: (02) 8046 8040
F: (02) 8046 8090
Biography
Dr Dominic Lee treats a variety of conditions that affect both women and men, offering solutions that range from rehabilitation to medications and surgery.
Dr Lee is fellowship-trained in female urology, voiding dysfunction and minimally-invasive surgery/endourology.
His specialities include male and female incontinence, prolapse, voiding dysfunction, urodynamics, urinary tract infections, and neurology. He also specialises in vaginal surgery, including minimally-invasive robotic surgery for prolapse, ureteric reimplantation, pelvic ureteric junction obstruction and renal and prostate cancer.
One of Dr Lee's particular areas of speciality is vaginal surgery for pelvic organ prolapse.
Dr Dominic Lee has a significant record in academic medicine and research, with multiple publications in the field of urology and surgery. This allows him to stay on top of the latest advances in urological sciences, novel surgical techniques and emerging treatment options.
Affiliations & Memberships