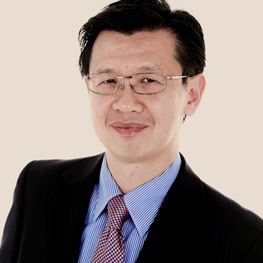 Areas of Interest
Uterine fibroids
Back pain (steroid injection)
Pelvic congestion syndrome
Liver cancer treatments
Mater Hospital, North Sydney, NSW
Lawton House
Suite 8
60 Cecil Avenue
Castle Hill NSW 2154
T: (02) 9473 8728
F: (02) 9520 5320
Biography
Dr Eisen Liang is an interventional radiologist with special interest in gynaecological intervention, including uterine fibroid embolisation, uterine artery embolisation and ovarian vein embolisation.
Dr Liang is passionate about using minimally invasive treatments to improve women's quality of life and has helped hundreds of women suffering from heavy menstrual bleeding, period pain, and bladder and pressure symptoms.
Graduating with first class honours from UNSW in 1988, Dr Liang completed his internship and residency at Westmead Hospital. He began his radiology training in Hong Kong in 1990, and was appointed Lecturer in Radiology at the Chinese University of Hong Kong in the Prince of Wales Hospital in 1994.
Dr Liang was awarded the Fellowship of the Royal College of Radiologists (FRCR) in 1995 and the Fellowship of the Royal Australian New Zealand College of Radiologists (RANZCR) in 1997. He performed his first uterine fibroid embolisation (UFE) in 1998.
Affiliations & Memberships