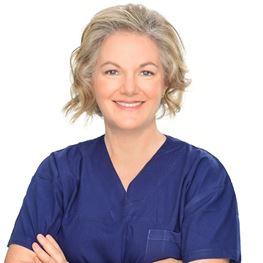 Specialities
Breast
Cancer
General Surgery
Areas of Interest
Breast cancer surgery
Breast reconstruction
Benign breast disease
Skin and nipple-sparing mastectomy
Breast reduction
Mater Hospital, North Sydney, NSW
St Vincent's Private Hospital Sydney, NSW
Sydney Breast Clinic
Level 12
97–99 Bathurst Street
Sydney NSW 2000
T: (02) 9427 4450
F: (02) 8624 4743
The Poche Centre
Suite 2, Level 2
40 Rocklands Road
North Sydney NSW 2060
Biography
Dr Elisabeth Rippy is a breast surgeon treating both benign and malignant breast conditions. With over 10 years' experience, she aims to make the journey through diagnosis and treatment as smooth and painless as possible, employing the most up-to-date techniques to minimise the psychological and cosmetic impacts of surgery.
Dr Rippy works with a multidisciplinary team including breast care nurses, psychologists, physiotherapists and dieticians, providing all her patients rounded care that helps them live well after surgery. Where possible, she will offer reconstruction immediately following surgery.
After graduating with a medical degree from Charing Cross and Westminster Medical School in 1995, Elisabeth went on to complete her specialist surgical training to become a Fellow of the Royal College of Surgeons in 2001. She then pursued additional advanced oncoplastic training in Nottingham before moving to Australia and becoming a Fellow of the Royal Australasian College of Surgeons in 2012.
Affiliations & Memberships