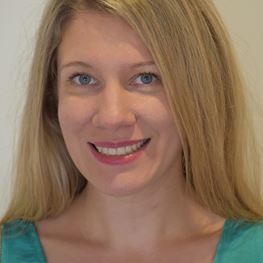 Areas of Interest
Ventricular arrhythmias
Valvular heart disease
Ventricular arrhythmias
Sudden cardiac death
St Vincent's Private Hospital Fitzroy, VIC
St Vincent's Heart Centre,
Building C, Level 2,
Healy Wing.
41 Victoria Parade,
Fitzroy Victoria 3065.
T: (03) 9231 3000
F: (03) 9231 3333
Biography
Dr Elizabeth Paratz is a cardiologist.
Elizabeth graduated from the University of Melbourne in 2010 with honours in her medical degree and gained fellowship of the Royal Australasian College of Physicians as a cardiologist in 2017.
Alongside her clinical work in cardiology, she spent one year in laboratory research in London at Hammersmith Hospital, Imperial College London, investigating biomarkers of pulmonary hypertension. She also undertook a year of postgraduate biostatistics study at Harvard University in the Global Clinical Scholars' Research Training Program. She travels annually to Timor-Leste as a medical volunteer with the East Timor Hearts Fund (ETHF), and is a member of the ETHF Clinical Governance Committee and is a founding member of the ETHF Research Committee. Liz is undertaking her PhD on optimising the genetic and forensic analysis of sudden cardiac death.