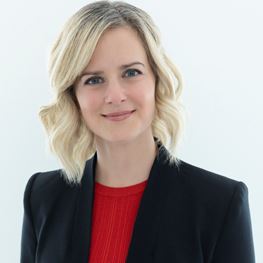 Specialities
Breast
Cancer
General Surgery
Areas of Interest
Breast cancer surgery
Breast reconstruction
Breast surgery
Breast conserving surgery
Mater Hospital, North Sydney, NSW
Suite 1.13, Mater Clinic,
25 Rocklands Road,
North Sydney NSW 2060
T: (02) 9121 6201
F: (02) 9475 0510
Biography
Dr Eva Nagy is a Breast Surgeon and General Surgeon at Mater Hospital, North Sydney.
Dr Eva Nagy is a Breast Surgeon who specialises in the treatment of breast cancer and other breast conditions. In addition to the surgical removal of breast cancer, Dr Nagy is proficient in the surgical techniques employed in reshaping the breast and restoring its appearance after surgery.
Dr Nagy graduated from the University of Melbourne with her Medical Degree, and underwent surgical training in NSW before embarking on specialised breast surgery training at the Poche Centre and the Nottingham Breast Institute.
Dr Nagy's professional interests include the increased use of breast conserving surgery in place of mastectomies where appropriate, advanced breast reconstruction, as well as the de-escalation of treatment protocols where safely feasible.