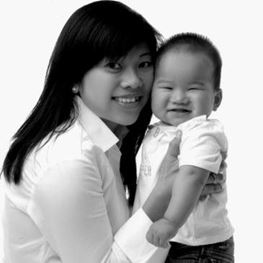 Specialities
Maternity (Obstetrics)
Gynaecology
Areas of Interest
High Risk Obstetrics
Adolescent gynaecology
Abnormal pap smears
Irregular and heavy periods
Mater Hospital, North Sydney, NSW
Suite 106
63A Archer Street
Chatswood NSW 2067
T: (02) 9412 3808
F: (02) 9412 3087
Biography
Dr Evelyn Chia is a highly qualified obstetrician providing individualised healthcare for women. She specialises in high-risk pregnancies.
Dr Evelyn Chia is an experienced gynaecologist and obstetrician serving women on Sydney's North Shore. She combines an exceptional level of expertise with a natural compassion and understanding of her patients' needs. Speaking English, Cantonese and Mandarin, Evelyn can communicate on a personal level to ensure she offers the best possible care.
Evelyn graduated from the University of New South Wales with a Bachelor of Medicine, Bachelor of Surgery and a Bachelor of Science. She gained experience in paediatrics and surgery at the Prince of Wales Hospital before specialising in obstetrics and gynaecology at Westmead Hospital. Evelyn then trained in laparoscopic surgery at the Royal North Shore and the Mater and is passionate about high risk obstetrics.
She surrounds herself with a professional and attentive team so that women always feel in safe and secure hands. Dealing with a range of issues from abnormal pap smears to menstrual disorders, Evelyn is also an expert in infertility offering patients evidence-based solutions and outcomes. Since 2006 she has also undertaken teaching and mentoring commitments including an associate lecturer role at the University of Sydney, as well as responsibilities training junior doctors in gynaecology and obstetrics.