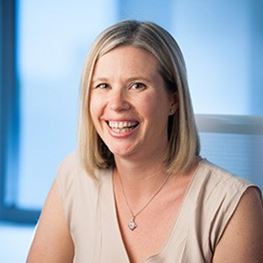 Specialities
Gynaecology
Maternity (Obstetrics)
Areas of Interest
Peri-menopause and menopause
Infertility
St Vincent's Private Hospital Fitzroy, VIC
Level 5, Suite 5
55 Victoria Parade
Fitzroy VIC 3065
T: (03) 9415 6077
F: (03) 9415 6277
Biography
Dr Fiona Cowell is a Melbourne-based obstetrician and gynaecologist specialising in high and low risk obstetrics as well as infertility and menopause. She strives to provide specialised care with warmth and compassion for women and their families.
Dr Cowell is committed to informing women about all the options available and giving them choice to have the birth they want. She also has a special interest in peri-menopause and the menopause and is passionate about ensuring women transition well during this next phase of their lives.
Fiona was awarded the Queen Victoria Hospital prize in obstetrics and gynaecology in her final year of medical school at Monash University. She then spent 10 years at the Mercy Hospital for Women where she was involved with high-risk cases as well as in teaching and mentoring roles.
She attends conferences and seminars regularly to remain up to date with the latest research both in Australia and overseas and is currently engaged in training the next generation of medical students from Melbourne University.