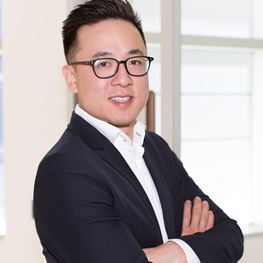 Areas of Interest
Advanced arthroscopy for shoulder & elbow
Shoulder replacement
Knee surgery
Osteoarthritis
St Vincent's Private Hospital Sydney, NSW
Mater Hospital, North Sydney, NSW
Mater Clinic
Suite 1.08
3-9 Gillies Street
Wollstonecraft NSW 2065
T: (02) 9818 2837
F: (02) 9475 0036
Norwest Private Hospital, Suite G5B,
11 Norbrik Drive,
Bella Vista NSW 2153
Waratah Private Hospital,
Suite 705, 31 Dora Street,
Hurstville NSW 2220
Biography
Dr Gavin Soo is an Australian orthopaedic surgeon and a conjoint lecturer at University of NSW.
Dr Soo earned his medical degree at the University of New South Wales and then completed his Orthopaedic Surgical Training in Sydney, NSW. He followed this by completing a shoulder and elbow fellowship with Specialty Orthopaedic Group in Sydney where he was trained in arthroscopic and open surgical techniques.
Dr Soo received further training by completing shoulder and elbow fellowships overseas in France and Switzerland. With a passion for trauma surgery, he also completed a trauma and reconstructive surgical fellowship in Charité University Hospital, Berlin, Germany.
With this intensive subspecialty training, Dr Soo is able offer his patients advanced arthroscopic techniques in the treatment of rotator cuff tears, shoulder instability, as well as treatment of arthritis, complex fractures and other less common shoulder and elbow conditions.
Dr Soo continues to perform clinical research in an effort to deliver the most advanced and proven patient care possible. He has published articles in peer reviewed journals and presented at national and international meetings.