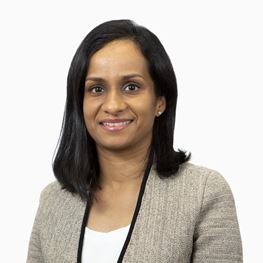 Areas of Interest
Heart failure
Pulmonary hypertension
General Cardiology
Mater Hospital, North Sydney, NSW
Cardiology at the Mater
Mater Clinic
Suite 1.11 3/9 Gillies St
North Sydney NSW 2060
T: (02) 8904 9301
F: (02) 8904 9295
South West Cardiology
72 John Street
Camden NSW 2570
T: (02) 4655 4099
F: (02) 4655 3952
Biography
Dr Gayathri Kumarasinghe is a clinical and academic cardiologist. She graduated from the University of NSW and undertook cardiology training at St. Vincent's Hospital, Sydney. She was awarded FRACP in 2012.
She completed a PhD through UNSW, with research undertaken at Victor Chang Cardiac Research Insitute, in the field of cardiac transplantation. She has received postgraduate research scholarships through the National Heart Foundation, Cardiac Society of Australia and grants from St. Vincent's Clinic Foundation. Her research won her the awards of President's Prize and Young Investigator Awards from the
Transplantation Society of Australia and New Zealand
. She has published in peer-reviewed journals and presented her research internationally. She undertook a Postdoctoral Fellowship in pulmonary hypertension, cardiac MRI and adult congenital heart diseases at Oxford, UK and returned to work in Sydney.
She sees patients in all aspects of general cardiology, and has a special interest in heart failure and pulmonary hypertension, which are her main areas of research. She is a Principal Investigator of heart failure and cardiac amyloidosis clinical trials.
Dr. Kumarasinghe is a VMO at the Mater Hospital and St. Vincent's Private Hospital, a Staff Specialist at Liverpool and Fairfield Hospitals. She is a Conjoint Senior Lecturer at UNSW and Clinical Faculty at Victor Chang Cardiac Research Institute.
Affiliations & Memberships