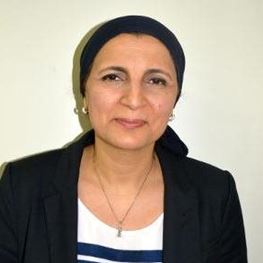 Specialities
Maternity (Obstetrics)
Gynaecology
Areas of Interest
High-risk pregnancy
Menstrual disorders and fibroids
Adolescent gynaecology
Abnormal pap smears
Prolapse
St Vincent's Private Hospital Toowoomba, QLD
St Vincent's Medical Centre
Ground Floor, Entrance 3
St Vincent's Private Hospital
22–36 Scott Street
Toowoomba QLD 4350
T: (07) 4688 5563
F: (07) 4688 5178
Biography
Dr Gehan El-Bialy, a specialist in obstetrics and gynaecology, offers patient-centred care for women in all stages of life which is informed by years of experience in her field.
Gehan believes there is nothing more rewarding than holding a new life in your hands and finds great satisfaction in working with new mothers and their families.
Gehan completed her specialist obstetrics and gynaecology training in the UK, working there as a consultant before making the move with her family to Australia. She worked as a staff specialist in New South Wales and became a Fellow of the Royal Australian and New Zealand College of Obstetrics and Gynaecology. She has additional training in antenatal practice and high risk pregnancy, benign gynaecological surgery, hysteroscopy and obstetric ultrasound.
Gehan also contributes to the training of medical students and specialist trainees in obstetrics and gynaecology.