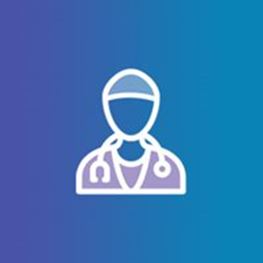 Areas of Interest
Lung cancer Gastrointestinal cancer
St Vincent's Private Hospital Fitzroy, VIC
Suite 1, Level 2
Healy Wing
St Vincent's Private Hospital
41 Victoria Parade
Fitzroy VIC 3065
T: (03) 9416 0223
F: (03) 9416 4792
Biography
Dr Genni Newnham is a Melbourne-based oncologist with an interest in lung and gastrointestinal cancers. She has a caring and compassionate approach and listens intently to understand your unique situation before making recommendations that aim to achieve the best possible outcomes for you.
Dr Newnham appreciates that a cancer diagnosis is a very challenging and stressful time for people and she ensures she talks through her recommended treatment, paying particular attention to explaining and helping you to manage any symptoms and side effects from your recommended treatment.
Genni completed her oncology training in Melbourne and went on to attain a Doctor of Medicine in the field of translational lung cancer research.
She has a genuine interest in passing on her expertise to the next generation of oncologists, and to this end, has completed a Graduate Certificate in Clinical Teaching from the University of Melbourne. She also supervises prevocational training at St Vincent's Hospital, Melbourne. Genni is a regular contributor to Oncology Research Review.