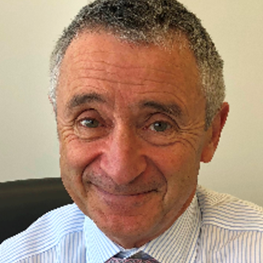 Specialities
Maternity (Obstetrics)
Gynaecology
Mater Hospital, North Sydney, NSW
Suite 1, Level 3
North Shore Private Hospital
Westbourne Street
St Leonards NSW 2065
T: (02) 9460 8766
F: (02) 9460 6477
Biography
Dr Gil Burton is a highly qualified obstetrician with special expertise and interest in women's health. He is uniquely qualified to help women of all ages with a range of pelvic conditions and complexities brought on by childbirth or injury.
As both an obstetrician and urogynaecologist, Dr Gil Burton is perfectly placed to diagnose and manage pelvic floor and lower urinary tract conditions. He has particular interest in achieving excellent obstetric outcomes with as little pelvic impact as possible. Gil's considerable qualifications, advanced training and expertise mean that he has treated many women of all ages with pelvic floor injuries and returned them to full and active lives.
Graduating from Sydney University, Gil completed his obstetrics and gynaecology training at Royal North Shore Hospital. He then won a scholarship for subspecialist urogynaecology training at King's College, London becoming one of the very first Australians to achieve urogynaecology certification by examination. Today, Gil has an advanced urodynamic assessment facility complete with dedicated diagnostic rooms for continence and pelvic floor disorders.
Committed to teaching and learning, he set up and chaired the Urogynaecological Society of Australasia and has multiple different teaching and academic roles at the University of Sydney, UTS and Notre Dame University as well as ongoing research projects. Gil has also been an examiner for the Royal Australian and New Zealand College of Obstetrics and Gynaecology as well as chairperson of the Subspecialties Committee.