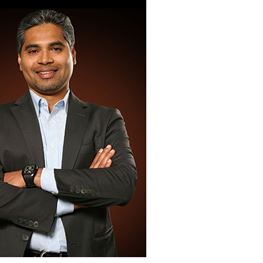 Areas of Interest
Menorrhagia
Uterine fibroids
Endometriosis adenomyosis
Urinary incontinence
Vaginal prolapse
Ovarian pathology
Infertility
Pelvic pain
Menopausal issues
Contraception / sterilisation
Recurrent UTI
St Vincent's Private Hospital Werribee, VIC
St Vincent's Private Hospital Werribee
240 Hoppers Lane
Werribee Vic 3030
T: (03) 9379 5106
F: (03) 8610 0099
Melbourne Gynaecology
1/64-66 Keilor Road
Essendon North, VIC, 3041
T: (03) 9379 5106
F: (03) 8610 0099
Biography
Dr Gopalan Poovalingam is a gynaecologist with a special interest in urogynaecology, minimal invasive advanced laparoscopy and hysteroscopy surgery. He is one of the very few leading gynaecologists in Melbourne who practices Rapid Recovery after Gynaecological Surgery (RRGS) improving outcomes of surgery and increasing the patient's satisfaction.
He is a great believer in minimal invasive surgery (MIS) (laparoscopy) and avoids open surgery as far as possible, even when dealing with more complex cases like very large uterine fibroids or advanced endometriosis. His vast experience in MIS when coupled with RRGS program leads to patients with a shorter hospital stay, drastic reduction in complications like DVT and hospital acquired infections.
For more than a decade, Gopalan has provided women with high quality gynaecological services. His competency in performing a wide range of complex surgeries has earned him the respect in the areas of total laparoscopic hysterectomy, laparoscopic and hysteroscopic myomectomy (uterine fibroids), laparoscopic surgery for advanced endometriosis, laparoscopic and vaginal prolapse surgeries (sacrocolpopexy and sacrohysteropexy) and minimal invasive incontinence surgery.