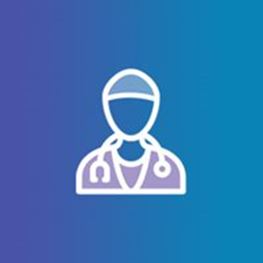 Dr Graeme Gonzales
MBBS, FRACP
Languages: English
Areas of Interest
Epilepsy Stroke Headache Neurological conditions
St Vincent's Private Hospital Fitzroy, VIC
Suite 413
100 Victoria Parade
East Melbourne VIC 3002
T: (03) 9650 2293
F: (03) 9650 2274
Biography
Dr Graeme Gonzales is a Melbourne-based neurologist compassionately treating people with conditions affecting the brain, spinal cord and nerves.
Dr Gonzales treats epilepsy, stroke, unexplained headaches and a range of other neurological conditions. He will look into using preventative measures, lifestyle changes, physiotherapy, pain management, and if required, surgical options.
Graeme graduated from the University of Melbourne in 1998. He then developed an interest in neurology, training at The Alfred and St Vincent's hospitals and becoming a qualified neurologist in 2007.
He has an interest in research, being a sessional staff neurologist at the Centre for Clinical Neurosciences & Neurological Research at St Vincent's Hospital.