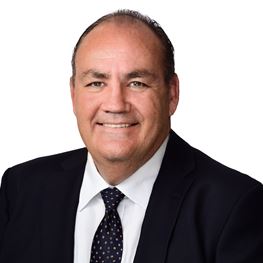 Areas of Interest
Shoulder reconstruction
Shoulder arthroscopic and replacement surgery
Shoulder instability
Cuff tears
Knee replacement & ligament reconstruction
Mater Hospital, North Sydney, NSW
North Sydney Orthopaedic & Sports Medicine Centre
Suite G.02
Mater Clinic
3 Gillies Street
Wollstonecraft NSW 2065
T: (02) 9409 0500
F: (02) 8004 8277
Sports Focus Physio
110 Moore Street
Liverpool NSW 2170
T: (02) 9409 0540
F: (02) 8004 8277
Hills Street Sports Medicine and Physiotherapy
1 Hills Street
Gosford NSW 2250
T: (02) 9409 0540
F: (02) 8004 8277
Biography
Dr Greggory Burrow is an orthopaedic surgeon that specialises in shoulder and knee reconstruction. He has particular experience in a type of procedure that minimises the impact of surgery by using small cameras and tools.
Dr Greggory Burrow specialises in sports-related injuries as well as shoulder instability, rotator cuff tears and knee-related issues. He is highly experienced in reconstructive and replacement surgery of the shoulder and knee using arthroscopic techniques. A keen rugby player, Gregg graduated from the University of Sydney Medical School and completed his internship and residency at RPA Hospital Sydney. During this time, he also represented the Wallabies in the rugby union Grand Slam and Bledisloe Cup (1984,1986).
Gregg was then sponsored by the Royal Navy and spent 6 months in South East Asia. He completed his surgical training with the Australian Orthopaedic Association gaining his fellowship in orthopaedics in 1996. Gregg then returned to the Navy as an orthopaedic surgeon while taking subspecialty fellowships in shoulder surgery both in Sydney and in Epsom and Guildford Hospitals, UK. He also completed a fellowship in knee surgery at North Sydney Orthopaedic and Sports Medicine Centre.
Widely experienced, Gregg began private practise at North Sydney Orthopaedic and Sports Medicine Centre and was appointed Consultant Surgeon at Sydney Hospital. He is heavily involved in research studies on shoulder instability in sportsmen, elbow arthritis and clavicle fracture trauma and has presented at state and national meetings.
Keen to educate and share teachings, Gregg has helped train Australian orthopaedic surgeons and has been fellowship supervisor at North Sydney Orthopaedic and Sports Medicine Centre for the trainee shoulder surgeons from the UK, Ireland, Canada, New Zealand and Japan. He has held senior positions within many orthopaedic institutions and is currently the orthopaedic representative on the Patient Care Review Committee at the Mater.
Affiliations & Memberships