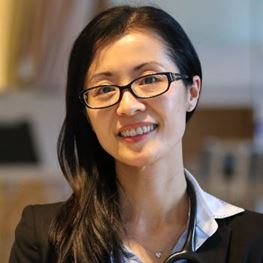 Dr Hang Quach
MBBS(Hons), MD, SpecCertOC, FRACP, FRCPA
Languages: English
Areas of Interest
Myeloma
Lymphoma
Myeloid disorders
St Vincent's Private Hospital Fitzroy, VIC
Suite 501
100 Victoria Parade
East Melbourne VIC 3002
T: (03) 9654 8906
F: (03) 9654 8090
Biography
Dr Hang Quach is a haematologist with clinical and research interests in haematological malignancy, in particular myeloma, lymphoma and myeloid disorders.
Hang's career in haematology is accentuated by her strong involvement in both clinical and laboratory research. She also has an active role on a number of national and international boards and committees, leading to her publishing a number of national treatment guidelines and position statements on blood disorders.
She is Director of Haematology Clinical Trials at St Vincent's with a portfolio of over 60 clinical studies mainly in multiple myeloma and lymphoma. Her research has resulted in articles in many medical journals as well as other publications, and attracted many peer-reviewed grants for research.
Affiliations & Memberships