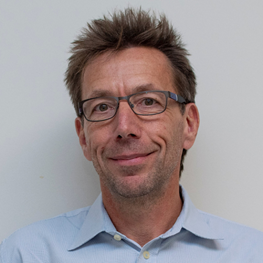 Dr Hergen Buscher
FCICM, EDIC, DEAA
Languages: English, German
Areas of Interest
Translating research into clinical care
Extracorporeal life support
Blood management
Lung ultrasound
Therapeutic drug monitoring
St Vincent's Private Hospital Sydney, NSW
Intensive Care Unit
Level 6/Bernice Wing
St Vincent's Private Hospital
Darlinghurst NSW 2010
Biography
Dr Hergen Buscher is an intensive care specialist who has worked in the field of intensive care and anaesthesia since 1995.
After receiving his qualifications in Germany, Dr Buscher moved to Australia in 2003, completing his Australian credentials for intensive care medicine at Westmead Hospital. He went on to join the team at St Vincent's Hospital as a staff specialist in 2008, then joining the St Vincent's Private Hospital Intensive Care Consultants in 2012.
Dr Buscher has a research interest in the field of extracorporeal membrane oxygenation (ECMO), having now published more then 100 publications in scientific journals and been involved in several international collaborations. As a result of Dr Busher's work in this field, St Vincent's Hospital is now leading international guideline developments on ECMO.
Affiliations & Memberships