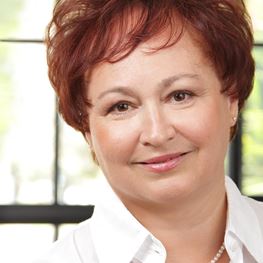 Dr Irina Astrakhantseva
MD, FAFRM
Languages: English, Russian
Areas of Interest
Orthopaedic rehabilitation
Multi-trauma
Neurorehabilitation
Oncology rehabilitation
Reconditioning
St Vincent's Private Hospital Werribee, VIC
St Vincent's Private Hospital
240 Hoppers Lane
Werribee VIC 3030
Biography
Dr Irina Astrakhantseva is a rehabilitation physician dedicated to providing individualised care that aims to improve quality of life for all her patients.
Irina works in a collaborative and compassionate way with her patients, their GPs and other healthcare providers to achieve the best possible outcomes.
Having graduated from medical school in Russia, Irina emigrated to Melbourne and completed her Australian rehabilitation specialist training in 2014. Since becoming a Fellow of the Australasian Faculty of Rehabilitation Medicine, she has worked and trained in a number of Melbourne's major rehabilitation facilities, and has also undertaken further training in neurorehabilitation at the Medical School of Harvard University in Boston.
Outside of her clinical practise, Irina has contributed to the clinical guidelines on the management of acquired brain injury in disaster settings, and currently holds the appointment of Clinical Lecturer at the University of Melbourne.