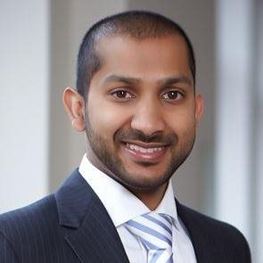 Areas of Interest
Minimally invasive aortic surgery
Advanced peripheral endovascular surgery
Varicose veins
Mater Hospital, North Sydney, NSW
Vascular Associates Camperdown
Missenden Medical Centre
Level 2
54-60 Briggs Street
Camperdown NSW 2050
T: (02) 9550 4733
F: (02) 9550 4421
The Mater Clinic
Suite 1.03, Level 1
3-9 Gillies Street
Wollstonecraft NSW 2065
T: (02) 8404 0800
F: (02) 8404 0742
Suite 8, Level 6
Northern Beaches Hospital,
Frenchs Forest NSW 2086
Biography
Dr Isuru Nammuni is a vascular and endovascular surgeon with expertise in a wide range of procedures including the minimally-invasive and conventional surgical treatment of varicose veins.
Dr Nammuni's areas of special interest include aortic dissection, endovascular management of peripheral vascular disease, dialysis access and fistula formation, thoracic outlet syndrome, hyperhidrosis, carotid artery stenting and treatment of thromboembolism.
He completed a Bachelor of Medical Science and Bachelor of Medicine and Surgery at UNSW, graduating with Honours. After completing his internship and residency at RNSH, he commenced his surgical training with the Royal Australasian College of Surgeons. He then undertook his specialty, vascular surgery advanced training, working in hospitals in Sydney and rural NSW, as well as Addenbrookes Hospital in the UK.
After returning to Australia and completing his vascular surgery training, he was awarded a fellowship in vascular surgery. Dr Nammuni then completed an advanced endovascular fellowship in aortic and peripheral interventions at the Park Hospital and Heart Centre, Leipzig Germany, before returning to Sydney.
Affiliations & Memberships