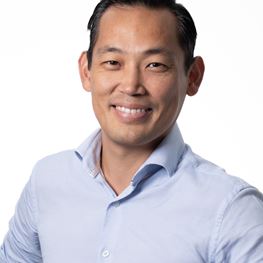 Specialities
Ear Nose & Throat (Otolaryngology)
Areas of Interest
Head and neck cancers
Thyroid cancer
St Vincent's Private Hospital Toowoomba, QLD
Darling Downs ENT
Entrance 2, Ground floor
St Vincent's Private Hospital Toowoomba
22-36 Scott Street
East Toowoomba QLD 4350
T: (07) 4632 3179
F: (07) 4632 4108
Biography
Jae is a specialist ear, nose and throat (ENT)/head and neck surgeon who treats the full range of adult and paediatric ENT problems.
Dr Park has a special interest in the management of head and neck cancers, including thyroid cancer.
He graduated from the University of Otago, New Zealand with Bachelor of Dental Surgery and worked as a dentist for three years. He went on to complete his medical degree in Perth and his ENT surgical training in South Australia and Queensland.
After completing his ENT training and working as a locum ENT surgeon in Toowoomba, he moved with his family to Michigan, USA for 12 months to further train in the field of head and neck cancer surgery. During his fellowship, he was exposed to all facets of head and neck cancer management including cancers of the oral cavity, throat and voice box as well as thyroid and skin cancers. He also developed skills in microvascular reconstruction of head and neck defects, enabling him to provide complete care for his head and neck cancer patients.
Jae operates at Toowoomba Base Hospital, St Vincent's Private Hospital Toowoomba and St Andrew's Toowoomba Hospital. He is part of the Head and Neck cancer multi-disciplinary team.