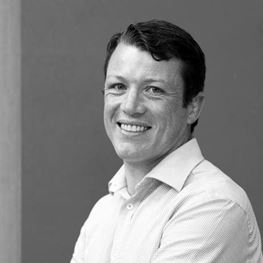 Areas of Interest
Obstetrics
Minimally invasive surgery
Prolapse surgery
Incontinence
Mater Hospital, North Sydney, NSW
Suite 7, Level 3
North Shore Private Hospital
3 Westbourne Street
St Leonards NSW 2065
T: (02) 9437 4299
F: (02) 9439 1365
Biography
Dr James Bacon is an obstetrician and gynaecologist providing professional and compassionate care. His expertise lies in pregnancy complications and he is supportive of all types of birth including vaginal birth after caesarean (VBAC).
Dr James Bacon completed his medical degree at the University of Sydney and has worked in major teaching hospitals in both Sydney and Melbourne. Focusing on complicated obstetric care and laparoscopic surgery, James spent the final five years of his obstetrics and gynaecology training at Royal North Shore Hospital in Sydney. Here he completed a one-year Allan Ferrier Memorial Fellowship at North Shore Private Hospital where he specialised in complex gynaecological surgery.
James has close relationships with a wider circle of allied health professionals to enable a holistic care approach. He also puts his qualification as a physiotherapist to use, offering you solutions to antenatal changes that occur in women during and after childbirth.
James is passionate about education and has a special interest in working and teaching in developing countries such as Rwanda and Nepal. He is often asked to speak at conferences both in Australia and overseas.