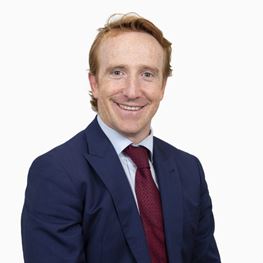 Areas of Interest
Coronary angiography
Percutaneous coronary intervention including chronic total occlusions
Mater Hospital, North Sydney, NSW
Cardiology at the Mater
Suite 1.11
Mater Clinic
3–9 Gillies Street
Wollstonecraft NSW 2065
T: (02) 8904 9301
F: (02) 8904 9295
Biography
Dr James Roy is a highly trained interventional cardiologist. He has a particular interest in diagnosing and treating heart conditions using a special x-ray procedure.
Dr James Roy is an interventional cardiologist. He studied medicine in Ireland at the the Royal College of Surgeons before returning to Australia. After his physician and general cardiology training, James performed two years of interventional cardiology training in Sydney before a further two years in Kings College Hospital (UK), London's busiest and most highly regarded heart centre.
James has a special interest in the use of coronary angiography and all types of percutaneous coronary intervention including chronic total occlusions. Whilst in London, he also gained experience in the treatment of valvular disease using minimally invasive percutaneous transcatheter methods.
James has authored and published articles in interventional cardiology journals and is actively involved in the education of junior doctors.