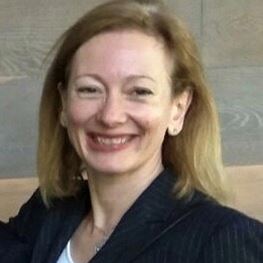 Areas of Interest
Neuropathic pain
Spinal pain
Complex regional pain syndrome
Visceral pain
Mater Hospital, North Sydney, NSW
Q Central, Suite 209
10 Norbrik Drive
Bella Vista NSW 2153
T: (02) 9836 5491
F: (02) 9836 0681
Biography
Dr Jane Standen holds dual specialist qualifications as a consultant anaesthetist and as a specialist pain physician.
Dr Standen practises with an empathetic manner, promoting evidence-based treatment and multidisciplinary care. She has expertise in the management of both early onset and persistent pain. She specialises in minimally-invasive interventional procedures, aiming to reduce pain and enhance quality of life. Jane's areas of interest include neuropathic pain, complex regional pain syndrome and pain in the elderly.
She studied medicine at the University of Sydney and trained in anaesthesia at the Prince of Wales Hospital. Subspecialty training in pain medicine was undertaken at the Michael J Cousins Pain Management and Research Centre at Royal North Shore Hospital.
Dr Standen is a member of the International Association for the Study of Pain and the Neuromodulation Society of Australia and New Zealand.