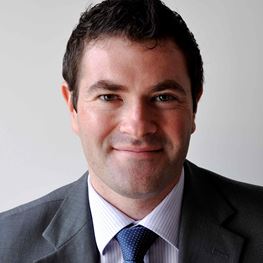 Areas of Interest
Pituitary and Thyroid disease
St Vincent's Private Hospital Fitzroy, VIC
St Vincent's Private Hospital Werribee, VIC
St Vincent's Private Hospital Fitzroy
Level 4 55 Victoria Parade
Fitzroy VIC 3065
T: (03) 9417 0094
F: (03) 9419 1644
St Vincent's Private Hospital Werribee
240 Hoppers Lane
Werribee 3030
T: (03) 9417 0094
F: (03) 9419 1644
Biography
Dr Jason Galanos is an experienced Clinical Endocrinologist with a keen interest in all aspects of endocrinology.
Jason provides prompt and outstanding clinical care in collaboration with other health care professionals, working with patients to improve and meet their health goals.
Dr Jason Galanos (MBBS (Hons), B.Med.Sci., FRACP) graduated from the University of Melbourne with First Class Honours in 2000, first in Medicine. He subsequently completed his specialist physician training in Endocrinology at St. Vincent's Hospital, Melbourne.
In 2008, Jason received a prestigious National Health Medical Research Council grant to undertake a research fellowship in novel therapies for the treatment of Diabetic kidney disease at University of Melbourne and St. Michael's Hospital in Toronto, Canada.
Jason is in full time, private, clinical practice. He is accredited at St Vincent's, Epworth and Cabrini Private Hospitals, providing consultative inpatient endocrine care.