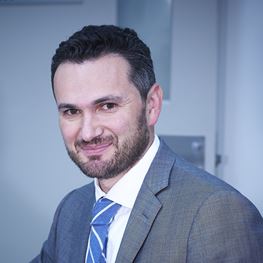 Areas of Interest
Sports cardiology
Integrative and preventative cardiology
Imaging in minimally invasive procedures
Mater Hospital, North Sydney, NSW
St Vincent's Private Hospital Sydney, NSW
NSW Cardiology
Level 13, East Wing
St Vincent's Private Hospital
406 Victoria Street
Darlinghurst NSW 2022
T: (02) 8038 1080
F: (02) 8382 1081
NSW Cardiology
Suite 1, Level 1
Bank of New South Wales Building
341 George Street
Sydney NSW 2000
T: (02) 8038 1080
F: (02) 8038 1081
GenesisCare Cardiology
Level 1, North Shore Health Hub
7 Westbourne Street
St Leonards
NSW 2064
T: 02 9057 5900
F: 02 8037 4111
Biography
Dr Jason Kaplan is an adult cardiologist and physician who adopts an integrative approach to cardiovascular care, believing that effective treatment plans should include principles of cardiovascular, nutritional, functional and mind-body medicine.
Dr Kaplan encourages his patients to become active participants in their health through education, self-care and shared decision-making. As well as having received additional training in medical oncology and pharmacology, he is an accredited specialist in cardiac CT and assesses all his patients' scans.
After graduating medicine with honours from the University of NSW in 1999, Jason undertook his internal medicine and adult cardiology training at hospitals across Sydney, including St George, Prince of Wales and Royal Prince Alfred Hospitals.
He has a strong interest in the field of sports cardiology and provides cardiac care to elite athletes. He has offered his services to the NSW Institute of Sport, olympic athletes, and the National Rugby League.
Affiliations & Memberships