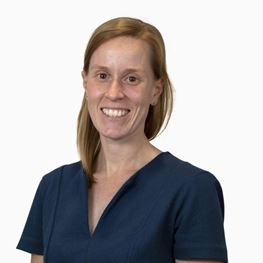 Mater Hospital, North Sydney, NSW
Cardiology at the Mater
Suite 1.11
Mater Clinic
3–9 Gillies Street
North Sydney NSW 2060
T: (02) 8904 9301
F: (02) 8904 9295
Biography
Dr Jennifer Barraclough is a cardiologist with a particular interest in atherosclerosis in both adults and children.
Dr Jennifer Barraclough is a consultant physician and cardiologist at the Mater Hospital, and an honorary consultant cardiologist and PhD candidate at Royal Prince Alfred Hospital in Sydney.
She has a special focus in investigating the early onset of atherosclerosis in adolescents as well as the pattern of inflammation that occurs in adult atherosclerosis.
Jennifer has gained wide ranging experience in all aspects of cardiology during her training years at Royal Prince Alfred.