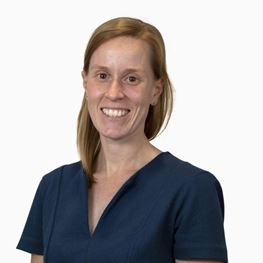 Areas of Interest
General cardiology
Atherosclerosis
Preventative Cardiology
Cardiac disease in women
Mater Hospital, North Sydney, NSW
Honorary Cardiologist, RPAH, Camperdown, Sydney Cardiovascular Research Fellow, The George Institute for Global Health Conjoint Lecturer, University of New South Wales
Cardiology at the Mater
Suite 1.11
Mater Clinic
3–9 Gillies Street
North Sydney NSW 2060
T: (02) 8904 9301
F: (02) 8904 9295
Biography
Dr Jennifer Barraclough is a clinical cardiologist and cardiovascular researcher. Dr Barraclough has interests in all aspects of general cardiology with specialty interest in atherosclerotic cardiovascular disease and preventative cardiology, alongside cardiac disease in women.
Dr Barraclough was awarded her FRACP in Cardiology in 2015, training at Royal Prince Alfred Hospital. She has advanced accreditation in CT coronary angiography and Echocardiography and is an interventional fellow currently at RPAH.
As a cardiovascular researcher, Dr Barraclough completed a PhD in atherosclerosis in 2019 through The University of Sydney and practices as an established cardiovascular researcher at The George Institute for Global Health, focussing on clinical research trials to improve care and treatments in cardiovascular patients. Awarded a prestigious Early-Mid Career NSW Health Research Grant in 2021 toward preventing heart disease in women, she is also a conjoint lecturer at UNSW and has been heavily involved in post graduate teaching through The University of Sydney.
Her appointments include:
VMO Cardiology, Mater Hospital, North Sydney
Honorary Cardiologist and Interventional Cardiology Fellow, RPAH, Camperdown, Sydney
Cardiovascular Research Fellow, The George Institute for Global Health
Conjoint Lecturer, University of New South Wales