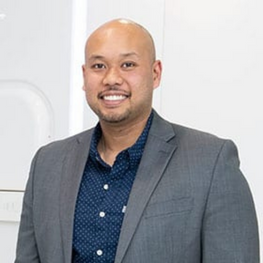 Areas of Interest
Upper GI
Urogenital
Lung
Breast
Head & neck
Stereotactic radiation therapy
St Vincent's Private Hospital Sydney, NSW
GenesisCare
Level A, 438 Victoria Street
St Vincent's Clinic
Darlinghurst, NSW 2010
Biography
Dr Jeremy De Leon is a radiation oncologist and the Clinical Lead for the MRI Linac at GensisCare, St Vincent's Sydney. His clinical interests are upper GI, urogenital, lung, breast, head and neck and stereotactic radiation therapy.
Dr De Leon completed a Bachelor of Science in Bioinformatics prior to graduating from a Bachelor of Medicine with Honours in 2006 from the University of Sydney. He completed his radiation oncology training at Liverpool, Campbelltown and Canberra Hospitals, followed by a Fellowship at Royal North Shore Hospital.
Dr De Leon is the most experienced radiation oncologist in MRI Linac treatments using the fully adaptive Adapt to Shape workflow in Australia, with the GenesisCare St Vincent team having treated the most patients using this technique. The team has treated multiple areas using the MRI Linac including stereotactic prostate and metastasis (pancreas, adrenal, nodal and bone), bladder and prostate bed.
Dr De Leon has a strong interest in new treatment and imaging technologies to improve patient outcomes. He is an active clinician researcher and investigator in international and national clinical trials, and has authored multiple publications in peer-reviewed journals.