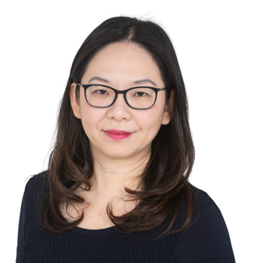 Areas of Interest
Abdominal imaging
Pelvic imaging
St Vincent's Private Hospital Sydney, NSW
St Vincent's Clinic Medical Imaging & Nuclear Medicine
Suite 501
St Vincent's Clinic
438 Victoria Street
Darlinghurst NSW 2010
T: (02) 9044 3200
F: (02) 8382 6507
Biography
Dr Jessica Yang is a consultant radiologist specialising in abdominal and pelvic imaging.
She completed her medical degree at the University of New South Wales and undertook her radiology training at St Vincent's Hospital Sydney, Westmead Hospital and Monash Medical Centre in Melbourne.
Dr Yang works closely with clinical specialties and is an active member in multidisciplinary team meetings including liver, colorectal, prostate, inflammatory bowel disease (IBD), paediatric IBD and pelvic floor. She is also involved in multiple research projects, frequently in collaboration with clinical specialties. Her research has been published in high impact factor journals such as Radiology, Clinical gastroenterology and hepatology, European Radiology and Abdominal Radiology.
Dr Yang was an author on The European Society of Gastrointestinal and Abdominal Radiology (ESGAR) consensus statement on the imaging of fistula-in-ano and other causes of anal sepsis. She is the current chair of Abdominal Radiology Group of Australia and New Zealand (ARGANZ) and has been invited to speak at international and national meetings and workshops.
Affiliations & Memberships