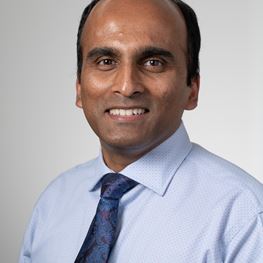 Dr Jijo Antony
MBBS, MPH, FRACP
Languages: English, Hindi, Malayalam
Areas of Interest
Stress echocardiology
Structural echocardiology
Cardiomyopathies
3D Transesophageal Echocardiography (TOE)
Heart valve disease
St Vincent's Private Hospital Toowoomba, QLD
Toowoomba Cardiac Centre
Suite 24, Ground Level, Entrance 3
22-36 Scott Street, Toowoomba QLD 4350
T: (07) 4688 5690
F: (07) 4688 5695
Toowoomba Hospital
Pechey Street, Toowoomba QLD 4350
Biography
Dr Jijo Antony is a general/echo imaging cardiologist and is a Fellow of the Royal Australasian College of Physician (FRACP cardiology).
After completing the medical graduation from the University of Kerala in India, Dr Antony relocated to Australia pursuing higher studies. He earned a Masters in Public Health from the University of New South Wales, Sydney in 2007. He started his medical residency years at the Logan Hospital and completed the basic physician training program at the Princess Alexandra Hospital, Brisbane.
Dr Antony then undertook specialist cardiology training, finishing his final years of training at The Prince Charles Hospital, Chermside. He then commenced the echocardiography fellowship at The Prince Charles Hospital and trained in all aspects of echocardiography, including basic echocardiography, 3D transesophageal echocardiography (TOE), stress echocardiography (exercise/ Dobutamine), peri-operative TOE imaging, contrast imaging and strain imaging. The second year of the fellowship was mainly focused on structural echocardiology providing intraoperative TOE guidance for percutaneous cardiac interventions (TAVI, PFO/ASD closure). He was also actively involved in the multidisciplinary team assessing patients for Mitraclip procedures.
Dr. Antony does consultations at Toowoomba Cardiac Centre in St Vincent's Medical Centre.