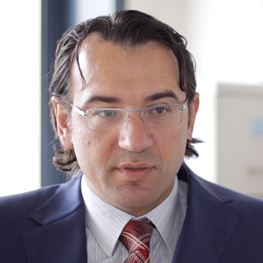 Dr Jim Dimitriou
MBBS, FRACS
Languages: English
Areas of Interest
Cardiothoracic conditions
Complex aortic surgery
Total arterial revascularisation and pacing
St Vincent's Private Hospital Fitzroy, VIC
132 Grey St
East Melbourne VIC 3002
T: (03) 9510 9020
F: (03) 9966 9958
Border Heart Specialists – Gardens Medical Group
Level 6, The Gardens
470 Wodonga Place
Albury NSW 2640
T: (02) 6058 6161
F: (02) 6058 6165
Biography
Mr Jim Dimitriou is an Australian-trained cardiothoracic surgeon.
Dr Dimitriou trained at the Austin Hospital, Alfred Hospital, St Vincent's Hospital and Royal Melbourne Hospital. He then completed a 12-month intensive fellowship in complex aortic surgery, mitral valve repair and heart failure surgery at Toronto General Hospital under the supervision of Professor Tirone David.
Jim is happy to see all patients with cardiothoracic conditions. He has a special interest in complex aortic surgery, coronary surgery, total arterial revascularisation and pacing.
Affiliations & Memberships