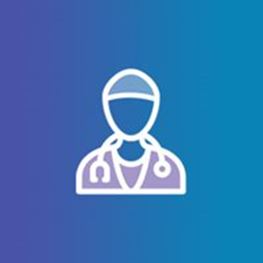 Dr Joanne Joseph
MBBS, MD, FRACP FRCPA
Languages: English
Areas of Interest
Bleeding and thrombosis
Haemostasis
Laboratory haematology
St Vincent's Private Hospital Sydney, NSW
Department of Haematology
St Vincent's Hospital Sydney
390 Victoria Street
Darlinghurst NSW 2010
T: (02) 9355 5656
F: (02) 9355 5602
Biography
Dr Joanne Joseph is a haematologist with clinical and research interests in haemostasis and thrombosis, in particular the investigation and management of people with platelet and other bleeding disorders.
Joanne completed joint specialist training in haematology in 1996 to become a Fellow of the Royal Australasian College of Physicians and Royal College of Pathologists Australasia. She subsequently undertook a doctorate in medicine from University of London 1999.
She currently holds the position of Senior Staff Specialist, Department of Haematology and Stem Cell Transplantation, St Vincent's Hospital, Sydney. Her special interests include all aspects of laboratory haematology. She is currently involved in a number of research projects being conducted at the St Vincent's including ways of translating research into clinical practice.
She supervises students from University of New South Wales as well as advanced haematology trainees.