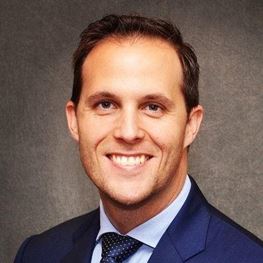 Dr Joe Dusseldorp
MS (Plast.), M.B., B.S. (Hons.) (Syd.), B. Com, FRACS (Plast.)
Visit specialist website
Languages: English, French
Specialities
Breast
Head & Neck
Plastic & Reconstructive Surgery
Areas of Interest
Breast Reconstruction
Skin Cancer
Ear Reconstruction
Facial Palsy
Nerve Reanimation
Mater Hospital, North Sydney, NSW
Clinic C, Level 2 Chris O'Brien Lifehouse, 119-143 Missenden Rd, Camperdown 2050
T: 1300 598 886
F: (02) 4044 0144
Suite 1.13 Mater Clinic, Mater Hospital, 25 Rocklands Rd, North Sydney 2060
T: 1300 598 886
F: (02) 4044 0144
Biography
Dr Joe Dusseldorp is a collaborative surgeon who works alongside oncologists to perform innovative treatments for breast reconstruction (including the DIEP flap) and skin cancer reconstruction, especially complex facial skins cancers. He specialises in ear reconstruction of all types, and also treats a range of nerve conditions including facial palsy, diabetic feet and peripheral nerve disorders.
Dr Dusseldorp offers his patients options that are not just up-to-date, but are at the leading edge of surgical practice. He has published a number of papers on the integration of biotechnology advances to improve reconstructive surgical outcomes, particularly the use of pre-op arterial mapping to ensure complete healthy survival of reconstructed breast tissue in breast reconstruction.
Joe has undertaken two years of international fellowship training. At Mass Eye and Ear, Mass General Hospital, and Harvard University, Boston, USA he focused on medical and surgical aspects of treating patients with facial nerve disorders, skin cancers and facial deformities including congenital and post-traumatic conditions.
In Paris, France he focused on the complete management of ear deformities, both congenital and acquired. He is working on leading edge advancements in ear surgery and performed Australia's first custom 3D printed ear reconstruction for a child with microtia in 2019.