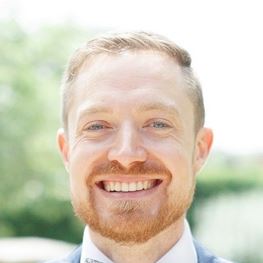 Dr John Chetwood
BSc (Hons), MBBS (Dist), DTM&H (Dist), FRACP
Languages: English
Specialities
Gastroenterology & Hepatology
Areas of Interest
Inflammatory bowel disease
Hepatology and liver issues
Irritable bowel syndrome
Gastroscopy
Colonoscopy
St Vincent's Private Hospital Griffith, NSW
St Vincent's Private Community Hospital Griffith
Consulting Rooms, Ground Level
41-45 Animoo Ave
Griffith NSW 2680
Biography
Dr. John Chetwood is a consultant gastroenterologist. John graduated with a Distinction from Imperial College London (UK) and has worked internationally in the UK and New Zealand and now resides in Australia.
John undertook his formal gastroenterology training at Royal Prince Alfred Hospital a distinguished quaternary referral centre where he worked with advanced liver disease, liver transplants, state-wide referrals for acute liver failure, intestinal failure, advanced endoscopic
procedures, as well as complex inflammatory bowel disease care (Crohn's disease and ulcerative colitis). John undertook further training in inflammatory bowel diseases with a dedicated fellowship at Concord Repatriation General Hospital and is currently undertaking a PhD in optimising exciting new and existing treatments in inflammatory bowel disease, for which he has been awarded a prestigious National Health and Medical Research Council scholarship.
Prior to this, he worked in the Newcastle region in multiple medical specialities from intensive care to rural general medicine. He has also undertaken clinical and research work in Malawi, South Africa, Nigeria, and India.
John also has a BSc with Honours from Imperial College London in gastroenterology, and a DTM&H with Distinction from Liverpool School of Hygiene and Tropical Medicine. He has been awarded multiple clinical prizes and distinctions, has authored numerous academic papers, and has presented his research internationally. He holds a clinical associate lecturer title with the University of Sydney and relishes his involvement in gastroenterology mentorship and education.
John is a member of GESA and participates in the National Bowel Cancer Screening Program, he is accredited for gastroscopy and colonoscopy (including polyp removal) by the Conjoint Committee for the Recognition of Training in Gastrointestinal Endoscopy. He regularly treats patients with a variety of gastrointestinal issues from Barrett's disease, gastro-oesophageal reflux, peptic ulcer disease, functional gastrointestinal disorders such as irritable bowel syndrome, and liver issues including hepatitis, fatty liver disease and liver cancer.
Affiliations & Memberships