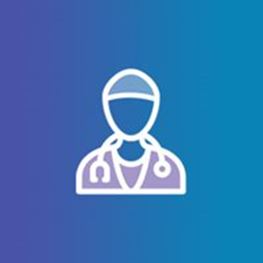 Dr John I Vrazas
MB,BS, FRANZC
Languages: English
Areas of Interest
Vascular anomalies (birthmarks) Uterine fibroids Peripheral vascular diseases Paediatric health
St Vincent's Private Hospital Fitzroy, VIC
MIVIR
St Vincent's Private Hospital
Level 1, 59-61 Victoria Parade
Fitzroy VIC 3065
T: (03) 9411 7165
F: (03) 9419 1379
Biography
Dr Vrazas is a radiologist consulting at St Vincent's Private Hospitals. He has played a leading role in the pioneering development of many minimally-invasive image-guided surgical procedures, across a range of specialities in children and adults.
Dr Vrazas is a radiologist, vascular physician, endovascular and interventional specialist who employs state-of-the-art equipment, coupled with unique software and reporting modules to ensure the highest quality, accuracy and reproducibility. He founded the Melbourne Institute of Vascular and Interventional Radiology in 2006.
John graduated from the University of Melbourne and completed his specialist training in radiology at the Royal Melbourne Hospital in 1995. He travelled to the US to undertake a fellowship in cardiovascular and interventional radiology at the Alexandria Hospital, Virginia, George Washington University Medical Centre, Washington DC and the Miami Cardiac and Vascular Institute.
Upon his return to Melbourne, he worked at the Royal Melbourne, Western and Cabrini Hospitals as a consultant interventional radiologist before becoming head of the Department of Radiology and director of Cardiovascular and Interventional Radiology at Western Hospital in 1999. He moved to St Vincent's Hospital in 2001.