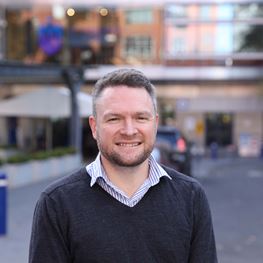 Dr Jonathan Darby
MBBS(Hons)
Languages: English
St Vincent's Private Hospital Fitzroy, VIC
St Vincent's Private Hospital Werribee, VIC
Level 3 Healy Wing, Suite C34,
41 Victoria Parade, Fitzroy 3065
T: 03 9411 7224
F: 03 9417 1479
St Vincent's Private Hospital Werribee
240 Hoppers Lane
Werribee VIC 3030
Biography
Dr Jonathan Darby is a Melbourne-based infectious diseases physician providing specialist care for people affected by infectious conditions.
Dr Darby treats a wide range of infectious diseases including community and hospital associated infections, such as IV medicine, tuberculosis, exotic and travel diseases, needle stick injury, post-surgical infections, general infections and fever of unknown origin.
Jon graduated from the University of Melbourne, he is involved in teaching and training and has specific research interests in tuberculosis, endocarditis and immune compromised patients.
Affiliations & Memberships