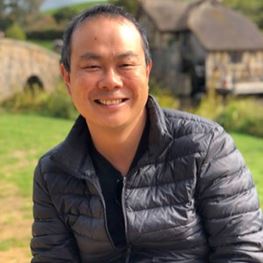 Specialities
Ear Nose & Throat (Otolaryngology)
Areas of Interest
Cochlear Implant
Otology
Acoustic neuroma
Children's ENT
Mater Hospital, North Sydney, NSW
Suite 6
300 Pacific Highway
Crows Nest NSW 2065
T: (02) 8090 2525
F: (02) 8072 6838
Suite 29/12 Tryon Road
Lindfield NSW 2070
Biography
Dr Jonathan Kong is a leading surgeon specialising in all conditions relating to the ear, nose and throat. Widely experienced, he particularly takes the time to carefully explain the diagnosis and treatment approach with each individual case. He has particular interest in cochlear implants.
Treating both children and adults, Dr Jonathan Kong is a highly regarded ear nose and throat (ENT) specialist with specific interest, experience, and skills in ear surgery, hearing, cochlear implantation, and children's ENT. He is committed to using minimally invasive surgery techniques where possible, in order to maximise outcomes and minimise healing times for patients.
A Fellow of the Royal Australasian College of Surgeons (FRACS) as well as a Fellow of the Royal College of Surgeons of England (FRCS), Jonathan originally completed surgical training in Sydney before travelling overseas for further learning. He spent nearly 2 years in the UK and Europe specialising in advanced ear, hearing, cochlear implantation and acoustic neuroma surgery.
Jonathan practises from multiple Sydney-based locations including North Shore Private Hospital, the Mater Hospital, and Macquarie University Hospital. He is also one of the principal surgeons of the Sydney Cochlear Implant Centre (SCIC) and performs one of the highest number of cochlear implants per year out of all Sydney surgeons.
Passionate about education, Joanthan is a respected teacher of surgery at Royal Prince Alfred Hospital for the University of Sydney where he mentors surgical specialist trainees, fellows, and medical students. He is also the director of the visiting otology (ear surgery) fellowship program at Royal Prince Alfred Hospital. Here, fully qualified ENT surgeons come along to gain experience in advanced techniques of ear surgery. He also runs the longstanding RPA Hospital Otology and Temporal Bone Course – which trains new surgeons in the skills of ear surgery – and is a regular faculty member for courses in Endoscopic Ear Surgery.