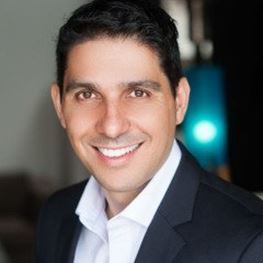 Specialities
Gynaecology
Maternity (Obstetrics)
Areas of Interest
High risk obstetric management
Advanced laparoscopic surgery
Infertility
Fertility preservation
St Vincent's Private Hospital Fitzroy, VIC
Suite 10, 320 Victoria Parade
East Melbourne VIC 3002
T: (03) 9416 1586
F: (03) 9416 1787
Biography
Dr Joseph Sgroi is a qualified private obstetrician, gynaecologist and IVF fertility specialist in East Melbourne. Dr Joseph and his team provide holistic medical care to support women's health and wellbeing during pregnancy, childbirth. He helps with male and female fertility problems and women's health issues.
Compassionate and caring, Dr Sgroi's main priority is to support patients on both an emotional and medical level. His aim is to assist women and couples to become pregnant and as an obstetrician, provide the best care and support to them throughout pregnancy and childbirth. As part of this commitment, he makes himself available to attend births and emergencies every day and night.
Joseph continually updates his knowledge and skills with evidence-based medical research in order to help improve the outcomes for his patients. Graduating from Monash University in 1998, Joseph then completed 3 years of physician training at the Alfred Hospital focusing on endocrinology, diabetic management and cardiology. This places him in a unique position of being able to manage a wide range of complex medical issues associated with either fertility or pregnancy.