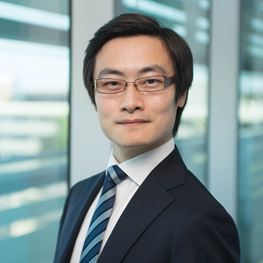 Dr Joshua Tang
MBBS, BMedSc, FRACP
Languages: English, Mandarin, Shanghainese
Specialities
Cancer
Gastroenterology & Hepatology
Areas of Interest
Detection/treatment of GI cancer & pancreatic cancer
Diagnostic & therapeutic endoscopy
Barrett's oesophagus
Helicobacter Pylori
Inflammatory bowel disease
Mater Hospital, North Sydney, NSW
Suite 201
443 Victoria Avenue
Chatswood NSW 2067
T: (02) 9403 1229
F: (02) 9094 2299
Bondi Junction Endoscopy Centre
56 Grosvenor Street
Woollahra, 2025
Sydney Specialist Services
Level 11, 501 George Street
Sydney 2000
Biography
Dr Joshua Tang is a consultant gastroenterologist and hepatologist with expertise in endoscopy procedures and advanced imaging techniques.
Dr Tang specialises in gastroscopy, colonoscopy, radiofrequency ablation, complex polypectomy, endoscopic ultrasound, ERCP and balloon enteroscopy. He has special interests in early detection and endoscopic treatment of oesophageal, gastric, colon and pancreatic cancer.
Joshua graduated from the University of Melbourne in 2006. His advanced gastroenterology training was carried out at leading tertiary institutions in Melbourne and Sydney.
Following his admission to the Fellowship of the Royal Australasian College of Physicians in 2014, Joshua worked as the Interventional Endoscopy Fellow at Royal North Shore Hospital. He further acquired cutting-edge skills through working as Senior Clinical Fellow at world-renowned Cambridge University Hospital in the UK. Whilst in Cambridge, Joshua worked with world prominent experts in the management of Barrett's oesophagus and inflammatory bowel disease.
Joshua has multiple publications in gastroenterology journals.