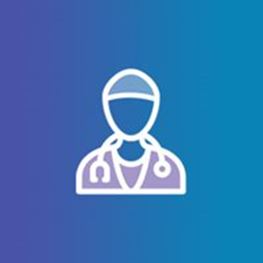 Specialities
Respiratory & Sleep Medicine
Areas of Interest
Complex sleep disorders Insomnia Parasomnia Narcolepsy Restless legs syndrome
St Vincent's Private Hospital Fitzroy, VIC
Melbourne Sleep Disorders Centre
Suite 508, 100 Victoria Parade
East Melbourne VIC 3002
T: 1300 246 100
F: 1300 246 101
Sleep Doctors
Level 5, 100 Victoria Parade
East Melbourne VIC 3002
34 Cranbourne Road
Peninsula Chest Clinic
Frankston VIC 3199
Biography
Dr Juan Mulder is a consultant respiratory and sleep medicine physician. He cares for people with complex multifactorial sleep disorders including insomnia, narcolepsy, restless legs syndrome, parasomnias, circadian rhythm disorders and sleep apnoea.
Dr Mulder is a firm believer in taking a multimodal approach to managing sleep disorders, given their frequently complex nature. He has additional training in intensive care, which helps him manage complex modes of ventilation and treat critically ill patients.
He is an adept thoracic physician and does bronchoscopy, bronchoscopic interventions (lung valves), endobronchial ultrasound, lung function test reporting, thoracic ultrasound and intercostal catheter insertion. He also manages the workup of lung nodules and abnormal x rays or CT chest imaging.
Juan graduated from the University of Pretoria, South Africa in 2003 and subsequently completed his basic physician training at the Alfred Hospital.
He embarked on advanced training in respiratory and sleep medicine and attained certification as a registered polysomnographic technologist (USA) and completed his Australasian fellowship in 2011.
He is also a member of the Thoracic Society of Australia and New Zealand.
Affiliations & Memberships