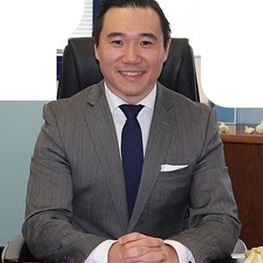 Areas of Interest
Hip & knee replacement surgery
Sports knee surgery
Trauma surgery
Robotic and arthroscopic surgery
Mater Hospital, North Sydney, NSW
HealthPac Medical Centre
The Concourse
409 Victoria Avenue
Chatswood NSW 2067
T: (02) 9415 2899
F: (02) 9972 2639
Medicentral
Level 11
501 George Street
Sydney NSW 2000
Biography
Dr Julian Yu is a specialist orthopaedic surgeon with sub-speciality expertise in the management of disorders of the hip and knee in both the young and older people.
With dual post-fellowship training in Australia and internationally, Dr Yu provides a modern, evidence-based and technologically focused approach to treating hip and knee problems. Dr Yu performs robotic hip and knee replacement surgery as well as arthroscopic knee surgery. This includes minimally-invasive muscle sparing techniques for hip replacement surgery, such as the direct superior approach and direct anterior approach to the hip.
Dr Yu is currently one of the early adapters of the technologically-advanced robotic hip and knee replacement surgery and offers this technology to suitable patients. Dr Yu also performs the latest surgical techniques in arthroscopic knee surgery including muscle-preserving and minimally-invasive anterior cruciate ligament reconstruction surgery.