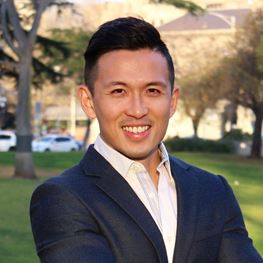 Specialities
Respiratory & Sleep Medicine
Areas of Interest
Sleep apnoea, hypersomnia, narcolepsy and insomnia
Interstitial and advanced lung disease
Asthma and airways disease
Autoimmune-related lung disease
Occupational lung disease
St Vincent's Private Hospital East Melbourne, VIC
Melbourne Sleep Disorders Centre
Suite 508
100 Victoria Parade
East Melbourne VIC 3002
Biography
Dr Khoo is a specialist respiratory and sleep physician, providing consultations at Melbourne Sleep Disorders Centre on 100 Victoria Parade.
Dr. Khoo attained his medical degree from The University of Adelaide and had undertaken specialist training in Adelaide and across Alfred, Monash and Western Health in Melbourne. Dr Khoo's training also included working at Melbourne Sleep Disorders Centre as a Sleep Fellow for 12 months.
In addition to obstructive sleep apnoea and sleep disordered breathing, Dr Khoo has clinical interests in insomnia, hypersomnia, narcolepsy, circadian rhythm disorders, restless legs syndrome and periodic limb movement disorder.
Dr Khoo is also a specialist in respiratory medicine and is accredited in general and peri-operative medicine. He also had published several research papers in international journals, and is a member of the Thoracic Society of Australia and New Zealand and the Australasian Sleep Association.
Affiliations & Memberships