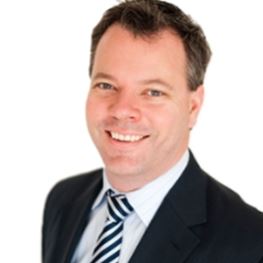 Areas of Interest
Rotator cuff repair & shoulder instability, Latarjet procedure
Shoulder & reverse shoulder replacement
Mater Hospital, North Sydney, NSW
Sydney Orthopaedic Surgeons
402 Military Road
Cremorne NSW 2090
T: 1800 746 853
F: (02) 9113 0608
Biography
Dr Kalman Piper is a highly trained orthopaedic surgeon with a particular expertise in treating shoulder conditions using the latest minimally-invasive surgical techniques.
Dr Kalman Piper is an experienced orthopaedic surgeon with considerable expertise in a wide range of shoulder surgeries. He specialises in arthroscopic rotator cuff repair, arthroscopic surgery for shoulder instability, minimally invasive shoulder replacement, reverse shoulder replacement for massive rotator cuff repair, trauma surgery of the shoulder including complex fractures and tendon tears and arthroscopic treatment for nerve conditions of the shoulder. He is specifically trained in the arthroscopic latarjet procedure.
Graduating from the University of Queensland, Kalman completed his orthopaedic training in Sydney with the Australian Orthopaedic Association and was awarded Fellowship of the Royal Australian College of Surgeons (FRACS) in 2009. He was then accepted to undertake training in advanced shoulder surgery in France with Dr Laurent Lafosse, a world leader in arthroscopic shoulder surgery. This incredible experience allowed him to bring back new and innovative techniques to benefit Australian patients.
Dedicated to research and teaching, Kalman frequently attends international orthopaedic meetings and advanced training courses in shoulder surgery. He organises and facilitates annual education events for general practitioners and physiotherapists throughout Sydney and New South Wales such as the annual 'Sydney Shoulder Series', 'All About Orthopaedics' and 'All About Shoulder and Elbow Surgery.' Such events are aimed at educating and upskilling local general practitioners.
In addition to his clinical work, Kalman is a commissioned officer in the Royal Australian Navy and trains navy medics in emergency care of orthopaedic injuries and trauma. Particularly passionate about teaching and training surgeons, Kalman has been appointed as a clinical lecturer at Macquarie University. Here, he is extensively involved with the teaching and training of international orthopaedic surgeons enrolled in the Masters of Advanced Surgery. He also trains Australian doctors on the Australian Orthopaedic Training Program.
Widely respected, Kalman is frequently invited to lecture and teach shoulder surgery techniques both locally and internationally, including live surgical demonstrations. He has contributed to many research articles in shoulder surgery and co-authored a book chapter on minimally invasive shoulder replacement surgery in a prominent orthopaedic textbook. His research articles have been published in peer-reviewed international orthopaedic research journals including the Journal of Shoulder and Elbow Surgery and Injury.