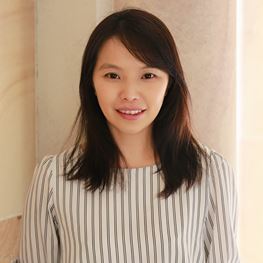 Specialities
Maternity (Obstetrics)
Gynaecology
Areas of Interest
Minimally invasive surgery
High and low risk pregnancy
Benign gynaecological problems
Reproductive medicine
Mater Hospital, North Sydney, NSW
Mater Clinic
Suite 106
3-9 Gillies Street
Wollstonecraft NSW 2060
T: (02) 8904 0677
F: (02) 8569 2371
Biography
Dr Karen Sheng is a specialist obstetrician and gynaecologist who is dedicated to providing the best health care to women of all ages. She has a special interest in reproductive techniques and deals with high and low risk pregnancies.
Dr Karen Sheng is a highly trained obstetrician with over 12 years' experience. She offers comprehensive and individualised obstetric care to both high and low risk pregnancies as well treating a wide range of benign gynaecological problems.
Born in Taiwan and brought up in New Zealand, Karen is a firm believer in recognising the importance of different cultures when managing women's health, including communication and collaboration. Fluent in both English and Mandarin, she provides personalised care in a supportive environment that is both holistic and evidence-based.
Karen completed her medical degree at the University of Otago in New Zealand before undertaking a Masters in Reproductive Medicine at UNSW. She then trained in obstetrics and gynaecology at Royal North Shore Hospital and became a Fellow with The Royal Australian and New Zealand College of Obstetricians and Gynaecologists.
Within her training she undertook a year of gynaecology fellowship in Taiwan which focused on minimally-invasive surgery. Karen is involved in teaching medical students and training registrars and she leads the high risk obstetric clinic. She also teaches regularly at a colposcopy clinic. Karen is fluent in both English and Mandarin.