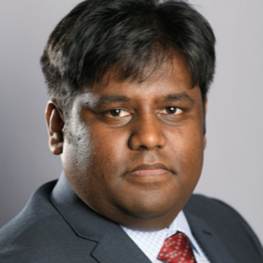 Areas of Interest
General cardiology
Coronary intervention
Valvular pathology
Structural intervention
Adult congenital intervention
St Vincent's Private Hospital Northside, QLD
North Brisbane Cardiology
Level 1, Education Centre
St Vincent's Northside Private Hospital
627 Rode Road
Chermside, QLD, 4032
T: (07) 3547 3900
F: (07) 3547 3901
Biography
Dr Karthik Gopal is an Interventional and Structural Cardiologist with special interest in general cardiology, coronary interventional, percutaneous valve interventions and other structural interventions.
Karthik completed his MBBS at Sri Ramachandra University, India, before migrating to Australia in 2007. Karthik then completed postgraduate studies in infection and immunity (University of Sydney) and public health (University of Western Sydney) while also undertaking the Australian Medical Council licensing examinations.
Karthik worked as a medical officer at Coffs Harbour Hospital, NSW and subsequently moved to Queensland to work at The Prince Charles Hospital. Karthik completed two years of intense coronary interventional fellowship at The Prince Charles Hospital (2019 to 2020) where he developed proficiency in primary angioplasty, coronary angiogram, intravascular coronary imaging, physiological coronary assessment, right heart catheter assessment and complex coronary interventions.
Further, Karthik completed a structural fellowship at St Bartholomew Hospital, London, where he focused on TAVI, other valvular interventions (mitral, tricuspid & pulmonary), and other structural procedures such as ASD/VSD/PDA/PFO closure. Karthik has maintained his research interest throughout his career and participated in various trials as sub-investigator. His Public Health degree compliments his research interests. Karthik believes in teaching on the go and evidence-based practice. He maintains a academic role as associate lecturer at the University of Queensland.
Affiliations & Memberships