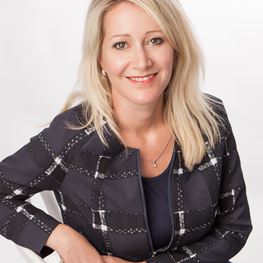 Areas of Interest
Clinical Psychology with a special interest in oncology
Mater Hospital, North Sydney, NSW
Suite 10
14 Frenchs Forest Road East
Frenchs Forest NSW 2086
T: (02) 9453 3027
F: 1300 611 129
Level 1, Belvedere Building
138 Walker St
North Sydney NSW 2060
Level 2, 154 Pacific Highway
Greenwich NSW 2065
Sydney Adventist Hospital (The SAN)
185 Fox Valley Rd
Wahroonga NSW 2076
Biography
Dr Katharine Hodgkinson has decades of experience as a clinical psycologist. She has high levels of expertise in client care, research and education, with particular interest in the care available for those affected by cancer.
Dr Hodgkinson is a clinical psycologist with over 20 years' experience in client care, research and education. She has worked in community, hospital and private settings providing psychological services to those dealing with range of emotional and health concerns. Katharine currently leads a team of clinical and consulting psychologists who provide research-based best practise intervention to those affected by emotional and health concerns. Techniques include cognitive behaviour therapies and mindfulness. Katharine's interventions assist with managing common concerns such as depression, low mood, anxiety, stress, managing pain, fatigue and sleep difficulties, grief and sexuality.
Katharine has a long standing interest in women's cancer care and has a range of targeted strategies to support those affected by a cancer diagnosis at all points across the care continuum. She also established the intimacy clinic to address this neglected area of health care and wellbeing. A regular presenter at support groups, Katharine also presents to colleagues and was recently invited to speak on behalf of the Australian Psychological Society on psycological care within an oncological setting.
Passionate about research, Katharine's PhD research from Sydney University resulted in the development of two empirically validated measures to assess unmet needs in cancer survivors and their partners (the CaSUN and CaSPUN). These are now being used in various research studies internationally. Her recent research with DEBRA Australia aims to provide psychological support and intervention to those effected by the rare skin disease, Epidermolysis Bullosa (EB). She has published numerous research papers and has co-authored several book chapters on psychological and spiritual issues in gynecological oncology and cancer survivorship.
Affiliations & Memberships