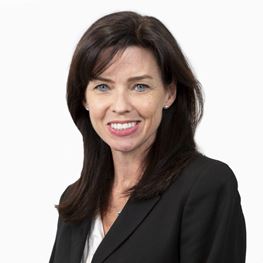 Specialities
Respiratory & Sleep Medicine
Areas of Interest
Asthma
COPD
Cough
Sleep Apnoea
Insomnia
Mater Hospital, North Sydney, NSW
Cardiology at the Mater
Mater Clinic
Suite 1.11, 3/9 Gillies St
North Sydney NSW 2060
T: (02) 8904 9301
F: (02) 8904 9295
Suite 506, 20 Bungan Street
Mona Vale NSW 2103
Biography
Dr Kathryn Hanning is an experienced sleep physician with particular interest in conditions that can affect restful sleep such as sleep apnoea, asthma and insomnia.
Dr Kathryn Hanning is a respiratory and sleep physician. She trained in Sydney at St Vincent's and Royal Prince Alfred Hospitals before undertaking a fellowship in lung transplant at St Vincent's. Kathryn was a staff specialist in lung transplant and thoracic medicine at St Vincent's Hospital for several years and is currently a VMO at the Mater Hospital where she treats general respiratory and sleep disorders.
Kathryn is actively involved in medical education for general practitioners and teaching medical students from Notre Dame University.