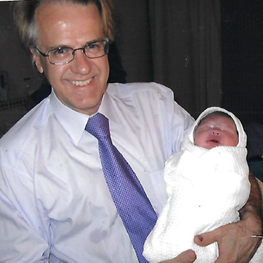 Specialities
Gynaecology
Maternity (Obstetrics)
Areas of Interest
Obstetrics
Laparoscopic & endoscopic surgery
Colposcopy
Vaginal reconstructive surgery & prolapse repair
St Vincent's Private Hospital Fitzroy, VIC
214 Burgundy Street
Heidelberg VIC 3084
T: (03) 9459 7872
F: (03) 9458 1952
Biography
Mr Kenneth Geier is a Melbourne-based obstetrician and gynaecologist who believes in establishing a compassionate rapport with women and their families to create a stable environment for a happy birthing outcome.
Mr Geier has extensive experience with breech delivery and high-risk obstetrics. Ken has delivered over 14,000 babies overseas and in Australia.
As well as obstetrics, Ken's other gynaecological interests include management of menorrhagia, fibroids, dysfunctional bleeding, colposcopy, vaginal reconstructive surgery, vaginal hysterectomy and prolapse repair.
Ken is fully qualified in the United Kingdom, Hong Kong, Australia and New Zealand