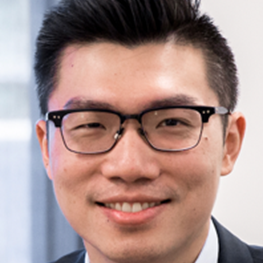 Areas of Interest
Complex gynaecological surgery
Hysteroscopic and laparoscopic surgery
Fibroid surgery
Robotic hysterectomy
St Vincent's Private Hospital Fitzroy, VIC
Suite 6.1/124 Grey St
East Melbourne VIC 3002
T: (03) 9115 9338
F: (03) 9115 9330
Biography
Dr Kent Kuswanto is a Melbourne gynaecologist specialising in complex gynaecological pelvic surgery and minimally invasive gynaecology surgery. This includes hysteroscopic, laparoscopic and robotic surgery.
Kent has extensive experience in treating women with a full range of gynaecological problems including abnormal heavy or irregular periods, ovarian cysts, fibroids, uterine polyps, adenomyosis and endometriosis. Kent strongly believes in patient centred care and building a doctor patient relationship based on respect, trust and honesty. The best treatment plan arises when options are discussed thoroughly and tailored to the individual patient based on their unique circumstances.
Kent graduated from The University of Melbourne in 2004, and won the Max Kohane Prize for obtaining the highest score in Obstetrics and Gynaecology in his clinical school. Kent commenced his specialist training in one of Melbourne's premier teaching women's hospital – Mercy Hospital for Women. He then completed his advanced training and fellowship (Surgical Gynaecological Oncology) in another leading tertiary hospital – Monash Medical Centre. This extra training gave him valuable high volume experience and expertise in complex gynaecological pelvic surgery and advanced laparoscopic surgery including robotic surgery. Kent is a proctor for the da Vinci Robotic System in Australia, he is qualified to supervise and mentor other gynaecologists to adopt this technique into their practice.
Kent continues to teach the next generation of specialist trainees from the Royal Australian and New Zealand College of Obstetricians and Gynaecologists. He also tutors and examines medical students from Melbourne's top medical schools – The University of Melbourne and Monash University.