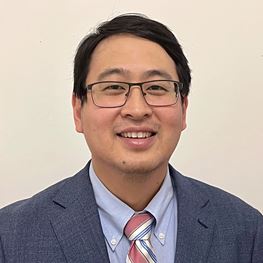 Specialities
Bariatrics
General Surgery
Areas of Interest
Bariatric Surgery
Laparoscopic General Surgery
Upper GI Surgery
Reflux surgery
Complex Abdominal Wall Surgery
Emergency Surgery
St Vincent's Private Hospital Northside, QLD
Obesity Surgery Brisbane
11/956 Gympie Road
Chermside QLD 4032
T: (07) 3861 4677
F: (07) 3256 3516
Biography
Dr Kevin Lah is a General Surgeon operating at St Vincent's Private Hospital Northside. Dr Lah's special interest areas include upper gastrointestinal, bariatric and hernia surgery.
Dr Lah completed a degree in physiotherapy at the University of Queensland in 2006 before undertaking his medical career, graduating with a Bachelor of Medicine and Bachelor of Surgery from the University of Queensland in 2010. He completed specialty training in General Surgery in 2019 (FRACS) and undertook additional training in Upper Gastrointestinal and Bariatric Surgery with fellowships at the Royal Brisbane and Women's Hospital and the Austin Hospital Melbourne from 2020 – 2023.
Dr Lah holds positions at Surgical Treatment and Rehabilitation Service (STARS) and Royal Brisbane and Women's Hospitals and continues work with a wide range of general surgical procedures including endoscopy, laparoscopic gallbladder surgery, upper gastrointestinal, reflux, hiatus hernia and weight management cases along with complex abdominal wall hernia management.
Dr Lah is a member of the Australian and Aotearoa New Zealand Gastric and Oesophageal Surgery Association (AANZGOSA), the Australian & New Zealand Metabolic and Obesity Surgery Society (ANZMOSS), General Surgeons Australia (GSA) and holds a position as a Senior Lecturer at the University of Queensland. Dr Lah believes in working collaboratively with patients, meeting their individualised needs and providing the most up to date treatment options available.