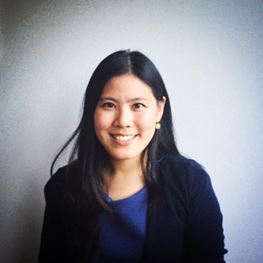 Dr Khai Li Chai
MBBS (Hons) BMedSc FRACP FRCPA
Languages: English
Areas of Interest
Chronic lymphocytic leukaemia
Non-Hodgkin lymphoma
Multiple myeloma
St Vincent's Private Hospital Werribee, VIC
Werribee Mercy Hospital
St Vincent's Private Hospital Werribee
240 Hoppers Lane
Werribee VIC 3030
T: (03) 9218 8460
F: (03) 9218 8465
Biography
Dr Khai Li Chai is a specialist clinical and laboratory haematologist. She graduated with honours from the University of Melbourne, and completed her specialist training at St Vincent's Hospital Melbourne and Peter MacCallum Cancer Centre.
After completing a thrombosis fellowship, she is now a PhD candidate with a research focus on the use of antibody therapy in the treatment of hypogammaglobulinaemia, a condition where the body does not produce enough antibodies. Her work is part of the NHMRC Blood Synergy program at the Transfusion Research Unit, Monash University. She has been awarded PhD scholarships from the Leukaemia Foundation, HSANZ and Monash University.
Dr Chai is committed to providing the best possible care for her patients. She is happy to see all patients with benign and malignant haematology disorders.
She currently works at St Vincent's Private Hospital Werribee, Werribee Mercy Hospital, Melbourne Haematology, John Fawkner and Melbourne Pathology.